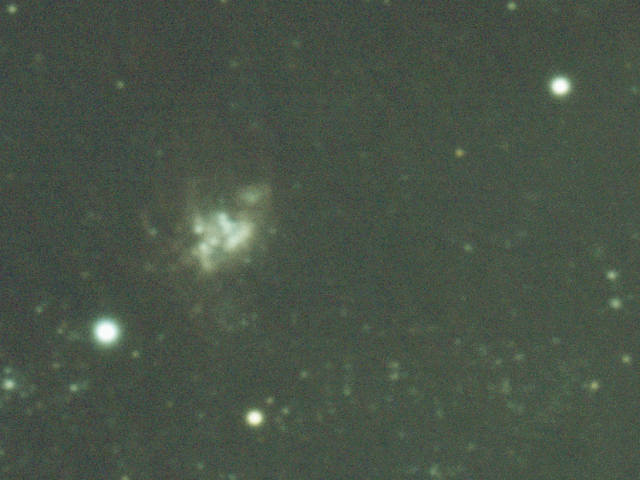 How to use lucky imaging for deep sky objects (DSO) to obtain high resolution images
Lucky imaging is not magic, but effective. I am using short exposures times, often in the range of 500 ms to 2 seconds per sub. This has some advantages over more traditional deepsky imaging techniques... with short exposures you do not need an expensive mount, auto-guiding is also not needed and the frames you take are often sharper than their long exposure counterparts. With recent camera advancements - with low read noise and high quantum efficiency (QE) - this can work really well to produce high resolution deepsky images with more details.
lucky imaging best practices - imaging process
1) I always take images with a high gain value (e.g. 120) for 1 second as often as I can.
2) After 5 mins I stop the exposure process and then I save this sequence as one series/sequence, and so on and so on. So I get over the night, for example, 30 or more sequences together.
3) I stack each sequence in Autostakkert to FITS files, the darkframes are already subtracted by Autostakkert.
4) During the image selection in Autostakkert I select the best images of a series, e.g. 50-70% of the single-images (depending on the seeing).
5) I process the FITs files later in pixinsight. In pixinsight there is a function called "SubframeSelector". I use this and throw out the bad ones, the ones with the best FWHM value I keep it.
6) P.S. with the right image processing in PI and especially with "Deconvolution+PSF" function the results are really good and can be compared with results of much bigger telescopes.
lucky imaging best practices - image processing
1) Darks are substracted by Autostakkert, I don't use flats.
2) I use after Autostakkert the classic Pixinsight process, like:
3) StarAlignment, ImageIntegration to get a light FIT
4) DynamicCrop, DynamicBackgroundExtraction
5) ArcsinhStretch to push color, HistogramTransformation for balance
6) PSF to select a suitible star, Deconvolution, trial and error, no fix plan
7) Sometimes I apply it, but it is not always effective: Topaz DeNoise AI