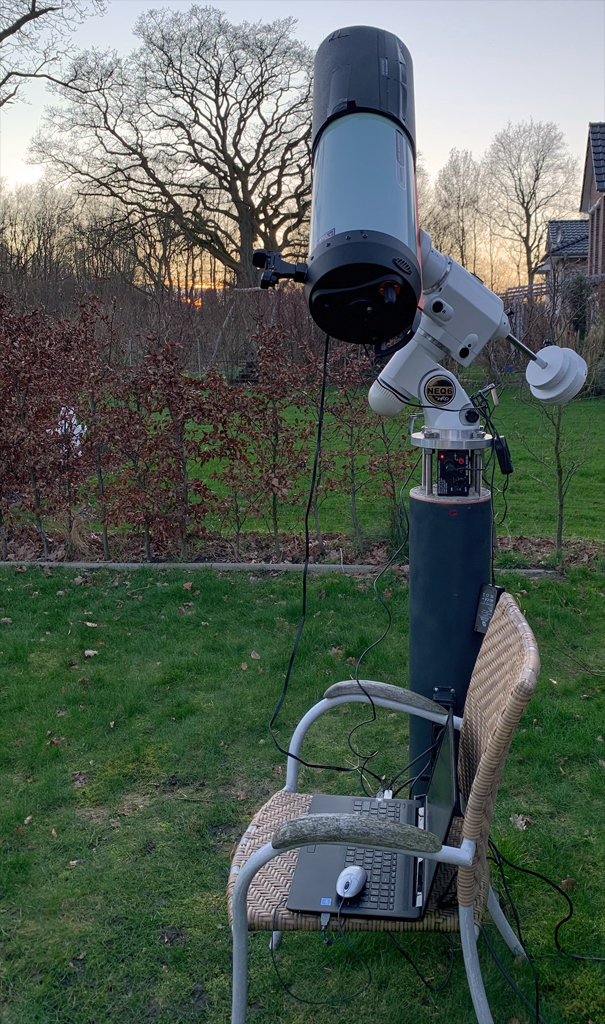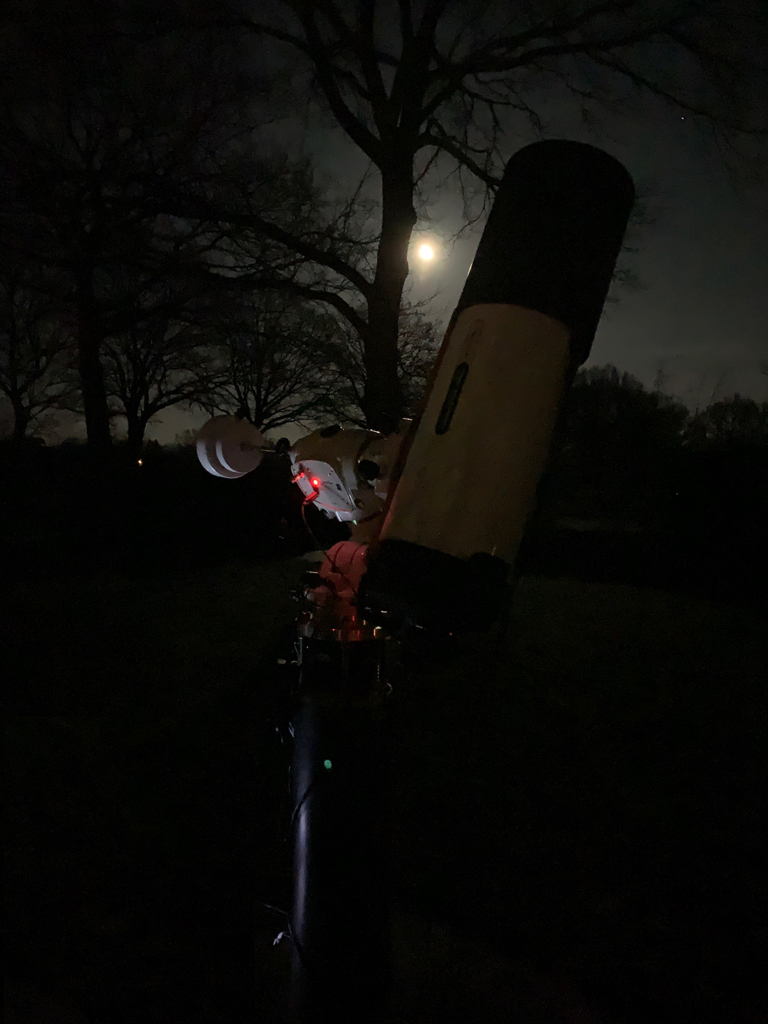 Celestron RASA 8 f/2 Rowe-Ackermann Schmidt Astrograph
The Celestron 8 f/2 RASA is a dedicated instrument, it can only be used at f/2 like a Schmidt-Camera. Unlike the larger RASAs that work with DSLR and large CCD cameras, the 8" model was designed with color astronomical CMOS cameras, smaller CCD cameras, and mirrorless cameras in mind. The telescope does not work with standard DSLR cameras.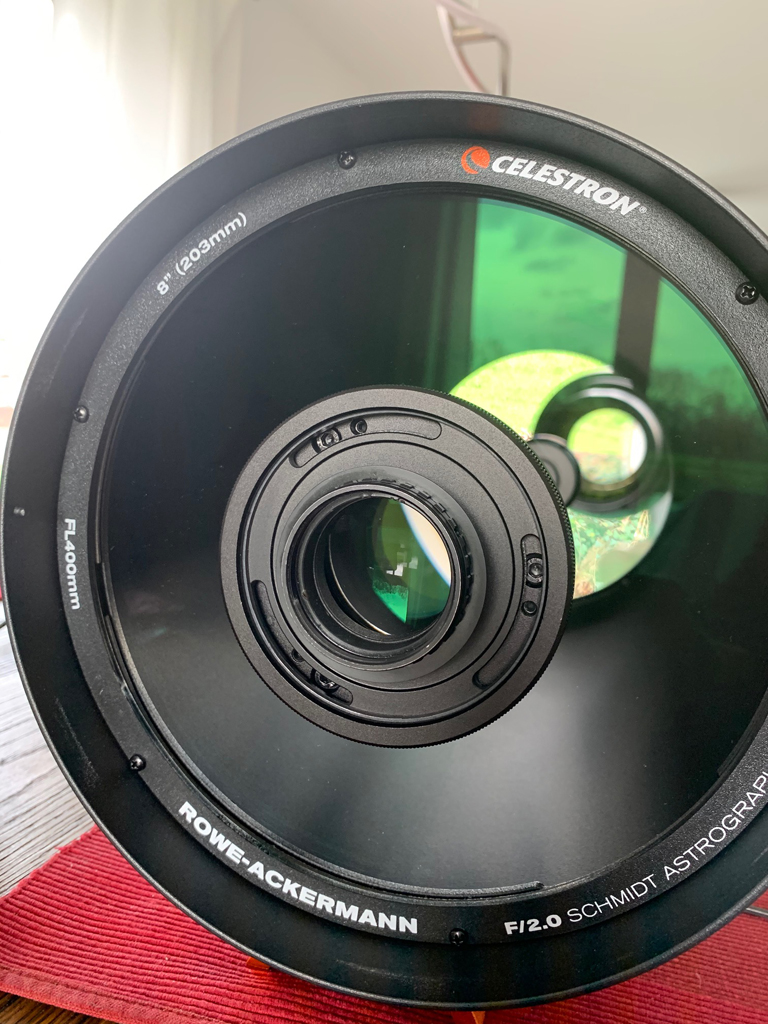 Celestron RASA 8 f/2
Disadvantages... if necessary very difficulty in collimation, often refocusing per session, focusing it at f/2 will be a nightmare, but, I'm assuming I'll use autofocus later.
Advantages... shifting free, fast saturated images, small stars, going from f/7 (C11 EdgeHD with reducer) means 10x shorter subs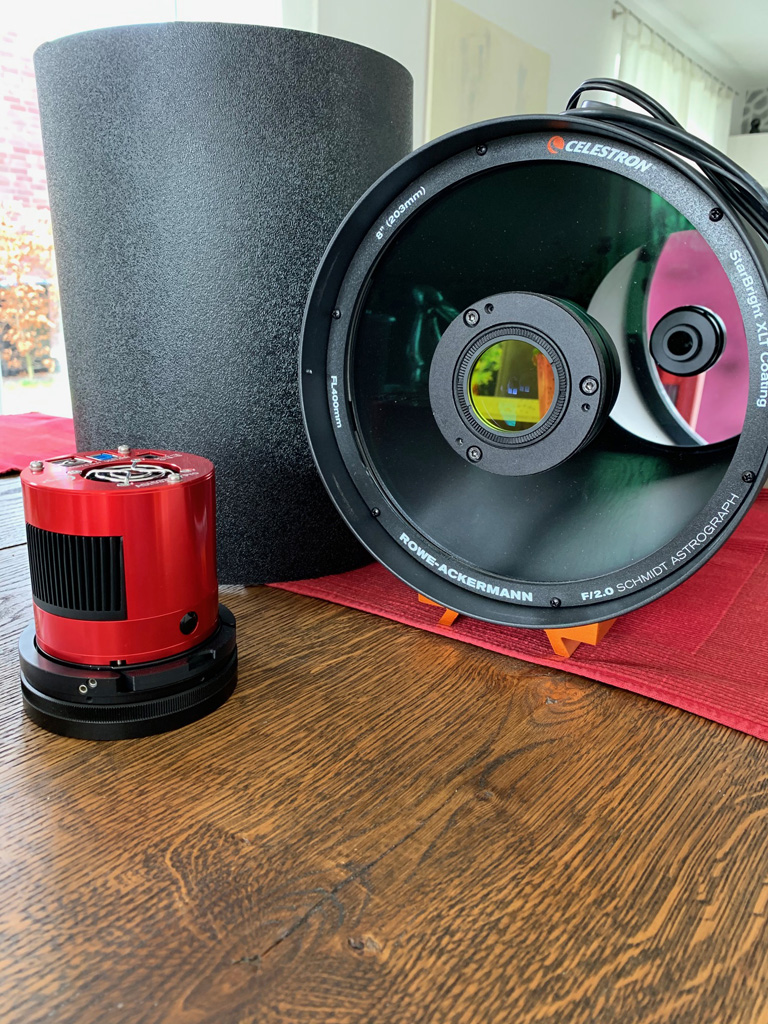 Celestron RASA 8 f/2 with Celestron LPS nebula filter and Baader FCCT
...with Baader FCCT prototype and Light Pollution Imaging Filter. The Celestron LPS nebula filter increases contrast by suppressing stray light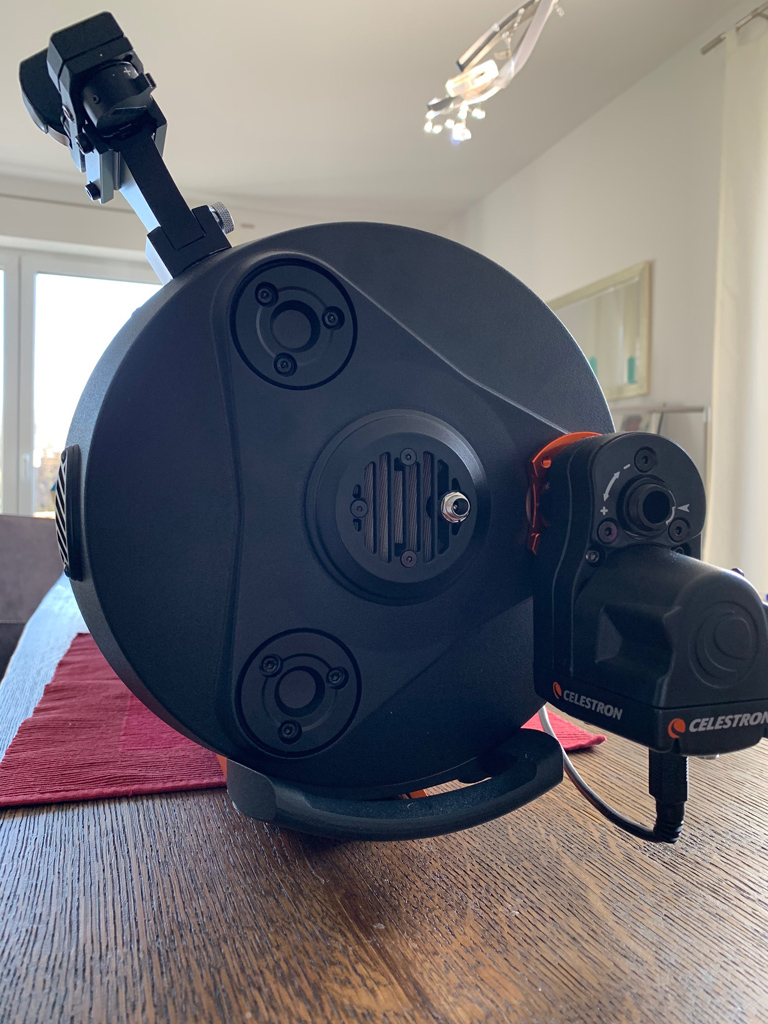 Celestron RASA 8 Celestron Focus Motor
The Celestron Focus Motor enables electronic focusing using a computer or Celestron computerized mount hand controller for remote/hands-free observing.